This Printer is no longer in production.
It has has been superseded by the Viper 2.0
If you have a second hand machine or you're looking for one.
Check our Used Equipment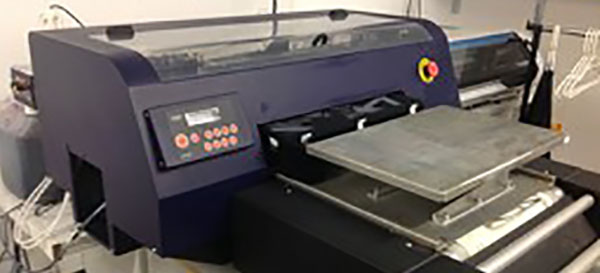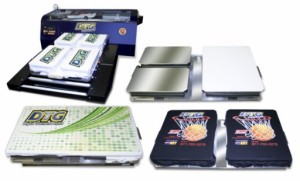 The DTG Viper t shirt printing machines are one of the most well known, respected and reliable tee machines on the market today (2010).
It just may be the best DTG printer for your custom apparel business or custom t-shirt printing shop. Particularly for those looking to expand their existing businesses.
Designed to meet the needs of all sign, embroidery, trophy, graphics studios and more, the DTG Viper will supplement and compliment your business.
Engineered and built for durability and consistent print accuracy, vibrancy and most importantly white ink reliability! A large 420mm (17″) print width combined with a flexible 2-up shirt loading system, allows you to print to a wider range of products and increases production and profitability.
WIMS (White Ink Management System)
WIMS finally offers a manageable white ink production process that delivers superior detail, vibrancy and all while offering a level of consistency unheard of in other direct to garment printers.
WIMS pressurises, circulates and filters your ink without excessive and costly ink waste. Coupled with a 1″ inch ink repelling coated piezo printhead, reliability and print quality repeatability is achieved as standard.
The DTG Viper and WIMS system are precise engineering solutions that just work!
Removable Platen System
The unique conveyor drive system with a simple 'lift-off' removable platen allows even greater productivity.
Simply add a second platen system and prep your garments while the machine is printing, to create a "quick-swap" workflow environment.
For ease of use finished garments can either be returned to the front of the machine (if you are operating in a tight area) or can be ejected to the rear of the printer for faster garment reloading.
Should you Buy?
The DTG Brand is well known globally as one of the first innovator in the DTG printer and apparel decorating industry.
Several higher volume apparel decorators have found that the Viper works very well in banks of two or four to optimised productivity – at a reasonable price.
As with all current models of DTG Brand Direct to Garment printers – the Viper incorporates the patented WIMS – White Ink Management System.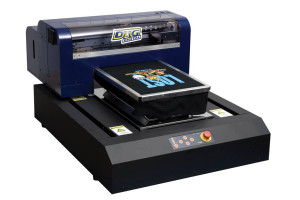 Gone are your concerns regarding periods of moderate inactivity causing lost time and wasted money on head cleanings and struggles to get your printer ready to produce the quality images you expect.
Better technology, leading to more productivity and less headaches – means bigger impact on your bottom line.
With the industry's leading RIP and the backing of the largest tech support staff in the direct to garment marketplace – it is easy to see why DTG Brand is the most recognised direct to garment printer brand in the global market.
See also: The Latest M2 Series DTG Printers
---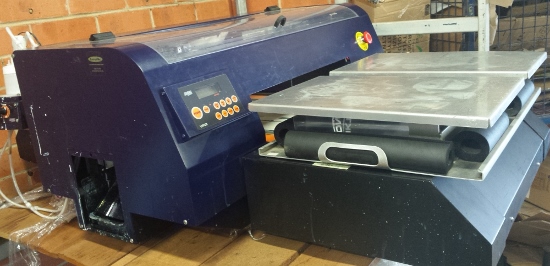 Used DTG Equipment
---
Like What You're Reading?