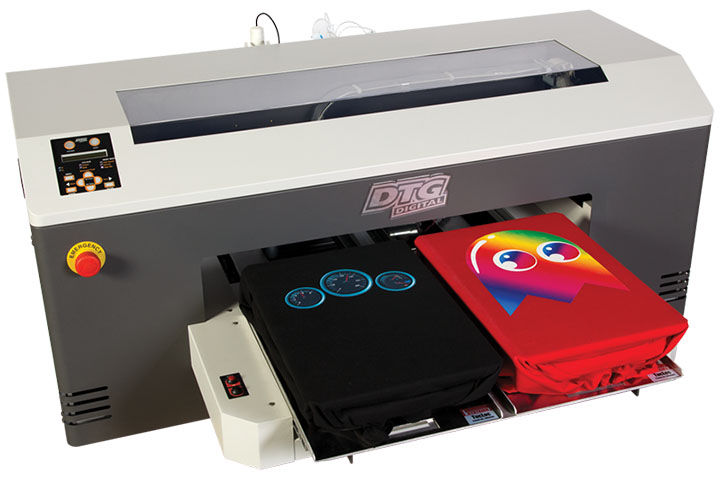 The industrial class DTG M2 is the culmination of 10 years of R&D and garment printer development.
It delivers the industries most advanced, user friendly and precise print platform specifically designed for textile applications.
Whilst retaining the revolutionary WIMS system (white ink management) and One Pass print technology that have made DTG an industry leader.
The M2 series machine is designed with a bespoke firmware specifically created for optimal print quality at higher production speeds by adoption of greater ink droplet control and accurate placement on the garment.
Simply put, the M2 outputs more without lowering print quality, it's a better science!
Print all over T-shirts, hoodies, tea towels, mouse mats, bags, jeans, cloth panels and more.
The productivity, flexibility and throughput is limited only by your imagination, therefore creating greater profit opportunities for you.
The DTG M2, an industry benchmark that will grow with you!
Better engineered, ink management, brighter prints, faster production, more flexibility and easier to use without the maintenance levels currently experienced in the market, that's he DTG M2!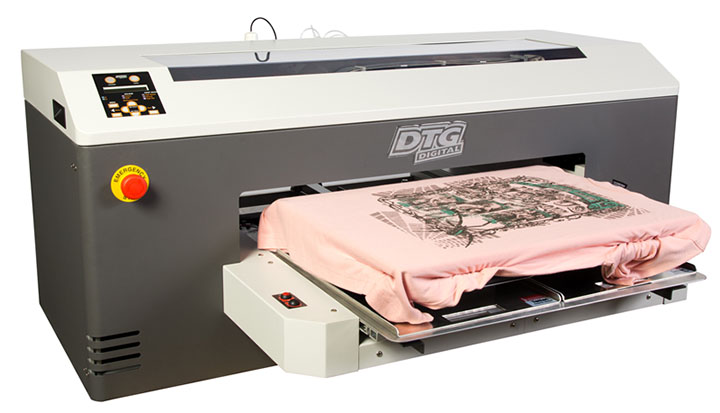 ---
M-Series Quick facts
Deliver greater flexibility in media support with increased resolutions.
It's just better
Print 720 to 1440dpi faster. With more ink
Industrial build – it's tough
Has patent pending WIMS (white Ink management system onboard)
Not 600dpi low res prints – try 1440dpi faster with more ink placement
46pcl white ink drop at 720dpi – scaleable through all supported resolutions
Seamless servo driven accuracy
An all new firmware designed for textiles
Scalable production from 2 to 8 garments and super wide all over prints
Unique step and repeat layer options
A new way to print – iQ Interweave – eliminates banding at all resolutions
Print up to 70+ white garments or 35+ dark garment per hour
(60+ dark garments using One Pass)
One Pass technology activated
Print 610mm x 450mm (24″ x 17.7″) or
610mm x 1200mm (24″ x 47″) area – that's flexible
Want To Learn More About DTG Printers?