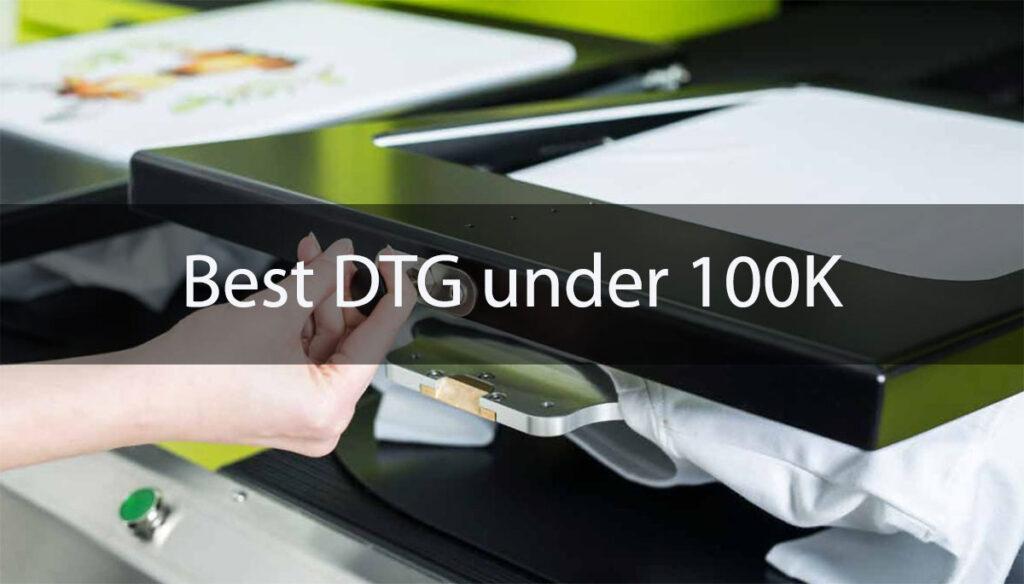 When it comes to getting the best DTG printers, there are plenty of options. But what separates them? What should you be looking for in a printer?
The first thing that you should consider is your budget. The good news is that there are many great models available at prices under 100K.
What to consider before buying a DTG Machine?
There is a lot that goes into this decision, so you'll want to be sure to read through this before making your purchase!
Do I have space?
What's my budget?
Do I have any experience?
Do you have a heat press solution?
What about a pre-treatment solution?
What about warranty and customer service option
Best DTG Printers Under 100K
This is one of our favourite picks because in the price range they offer high quality printing capabilities.
Is DTG Digital Printing Good Quality?
You can get the same quality prints with DTG digital printing as you would with screen printing. There is a few exception to the answer and you will soon see below.
DTG Digital Printing Vs Screen Printing
In this article we compare DTG with Screen printing. Here is a summery.
DTG is usually better for colourful designs and fine details on a relatively small print run.
DTG is usually better for any print run smaller than 10 pieces.
Screen printing – For print runs over 10 pieces and printed with single spot colours like, "white" or "Purple". Screen printing is better.
How Often Will You Use A DTG Machine?
If you don't have a good number of small orders each day, owning a DTG machine can be quite expensive and may not make the investment worthwhile.
You need to think about how often you will need the machine. Owning a DTG machine would require new training for your employees who currently maybe screen printing and to train them to work with digital equipment.
The cost of maintaining a DTG machine that is not in use is quite high. We recomend 25 shirts a day would be a good starting point to owning your own machine.
If you don't think you can get at least 25 shirts a day to print on a new machine, then DTG might not be as profitable as you would think. (..or what you get told by the machine distributors.)
If you're not sure what to do, start by using a drop-shipping company. These companies can print-on-demand for you, and will often ship – white label – directly to your customer.
Many screen printers or clothing label start-ups are choosing this route, and are holding off buying a new DTG machine until they are regularly getting consistent small order printing jobs.
Conclusion: Best High End DTG Machines
Printing machines under 110K are a good entry point, however, the best, most reliable DTG printers are not even close to the $100000 range.
For example when you compare these manufacturers with other in this list you will understand why.
There is a lot that goes into this decision, so you'll want to be sure to read through some of our reviews before making your purchase!
Want To Learn More About DTG Printers?