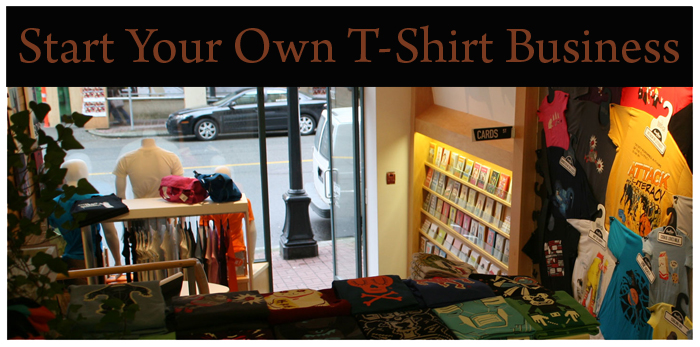 The direct to garment business has completely revolutionised the apparel decoration industry and is considered by many to be the future of t-shirt printing.
With the revolution of digital DTG t-shirt printing the future is bright for early adopters and fast movers.
Whether you're a new entrepreneur, an existing screen printer, or embroidery business, this type of garment production line can contribute significant profits to your bottom line.
In this article we will list some of the newest ways to get into this exciting new industry.
This may be through adding a new DTG service to your existing production line, starting a store front, web, or mobile based business.
Whichever the case, DTG Digital has helped thousands of entrepreneurs globally to build profitable direct to garment businesses.
Internet based DTG business
Web based businesses generate new leads through internet marketing tools. These include mailing lists and social media marketing.
The rapid growth of internet sourced sales has made businesses of all sizes, to increasingly rely on web marketing for new sales.
The web is a sales goldmine for existing or start up DTG businesses as well.
The DTG business is very perfectly suited to internet marketing. This is because a lot of DTG orders are short run, with an average print volume of about 5 garments per sale.
Furthermore, most customers demand lots of customisation, with a wide range of colours.
This makes it difficult for screen printers and other traditional printers, who have to use films, plates, and other tedious techniques.
In contrast, DTG is highly adapted to customised printing. This makes it perfect for web based businesses, which usually sell directly to individuals or small businesses.
This can be accomplished through one website, or a multi-tier affinity system consisting of hundreds of sites that market your DTG products.
To help you easily start your own web based business, ready to use tools are available for your convenience.
For online sales, design, and marketing opportunities, we recommend that you get in contact with us for more information here.
Mobile based DTG business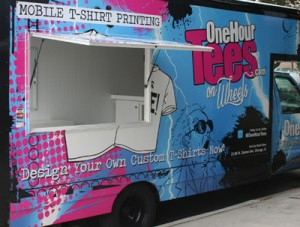 There are numerous opportunities to be exploited with any mobile business.
This is because taking your business out on the street, or to an attractive location, can expose you to a larger audience and customers.
This is especially lucrative during special events such as festivals, fairs, fetes, or seasonal markets.
Similarly, the large audiences at sporting events, carnivals, or music concerts can contribute immensely to your profits.
Themed events like these allow you to target niche markets and build a customer base, which may be difficult to access through traditional marketing methods.
Some DTG units can be very portable compared to other traditional print methods. Its versatility and customisation capabilities also make it ideal for on the spot orders. This will suit a mobile DTG business perfectly.
For greater success, your mobile DTG should be well marketed through brochures, fliers, banners, and business cards.
Internet marketing methods such as social media can also be used to build a customer database and get repeat business later.
Like What You're Reading?
Contract DTG Business
There are many other businesses such as signage, promotional, street wear, embroidery, and even some screen printers, who do not have DTG machines.
They will however require a DTG service, which creates opportunities for contract printing.
Such contracts can generate a steady income stream, and shift reliance from retail sales. It's important to make contact with these businesses and develop lasting relationships, with the aim of acquiring sales.
Traditional marketing techniques can be used to generate leads and land contracts in this niche.
It must be noted that these businesses will need to mark up the price of your services and pass that on to their customers.
You will not be expected to charge the full price of this service and you will have to supply a discounted rate for them to work with.
There are business that are looking for this service right now.
Contact us here for more information.


Part Outsourced T-shirt Business
As mentioned in the previous section, there are businesses that outsource part of their printing process. Why not do that also?
There are opportunities that exist for you could become a local t-shirt printing business.
That could be a business that offers all types of printing methods to your customers. While you do all the local DTG work that comes your way, and you can outsource the other services.
This is a good service for outsourced printing.
Or check out this website if you're a screen printer who is looking for a DTG drop shipping service.
Contact us if you want more information about either of these two option. We have loads of contacts in this industry.

DTG for the fashion industry
The fashion industry has great uses for DTG techniques. This is because DTG makes it possible to create high margin but limited production apparel.
Certain designs can be easily branded for particular outlets, which is customary with street wear.
With DTG, design changes can be made instantly, or adjusted after printing if required. Panel prints with white inks have also become popular with the fashion industry, and can be utilised by both medium and large production platforms.
The creation of instant strike-offs in the fashion industry is also another high growth area. Samples for retail outlets can now be printed at a very low cost by fashion companies creating the following season's clothing range.
Storefront DTG business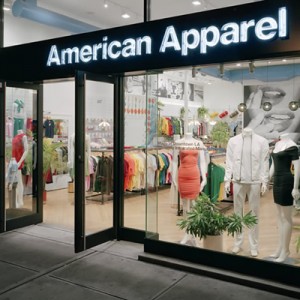 The apparel decoration business has seen a surge in demand, and store front businesses have traditionally received a major a slice of the profits. Most of the stores specialising in garment decoration sprung from traditional tailoring or embroidery businesses. Screen printers with lots of businesses also ventured into the retail market through their own stores.
The custom printed T-shirt is the latest addition to this trend.
For a storefront DTG business to succeed, the location of the store will be the most important factor. This is because most street stores rely on walk-in customers, and you really need sufficient numbers to make the business viable.
As such, your store should be located in an area with heavy foot traffic, such as shopping malls, amusement parks, or a popular tourist site. Such locations will draw both impulse buyers and regular visitors, who will return to purchase a product they saw earlier on display.
The storefront business allows you to increase sales through add-ons to the original order. A well merchandised store will exhibit all your products to customers.
This will prompt extra purchases once a customer is drawn to your range of products. These may include hoodies, towels, sweat shirts, mouse pads, and even painter's canvases.
A store also offers a direct face to face interaction with customers. This helps build a rapport with potential clients, and appeals to those who prefer a personalised shopping experience.
This is more advantageous as compared to a web based business, which is has limited human contact. A store also has a familiar location to customers, increasing the likelihood of repeat business and customer referrals.
The DTG business is very ideal for a store front business. This is because it offers the opportunity to quickly fulfil orders on the spot, which is in stark contrast to screen printing.
Walk-in customers are more likely to make a purchase if the order can be delivered immediately.
The customisable nature of DTG printing also allows you to get commitments from customers immediately.
This is because they can come in with their own design ideas, pay a deposit, and collect later after you do the graphics and finish the printing.
T-Shirt Business: Top business marketing strategy's

Final Words On DTG
DTG has eliminated the costly and tedious production of films and screens, which made low volume screen printing uneconomical. This simple fact has provided a whole new level of opportunity for a savy business person.
The direct to garment business therefore offers every entrepreneur a huge opportunity to make large profits in numerous ways.
This can be made much easier for you through a partnership with a DTG Digital T-shirt Printing machine.
Author Bio: Brent Groot owns & runs a diversified merchandising business called '
The rushn network
'. For the past 30 years+ Brent has been building and growing his online business empire.
Want To Learn More About DTG Printers?