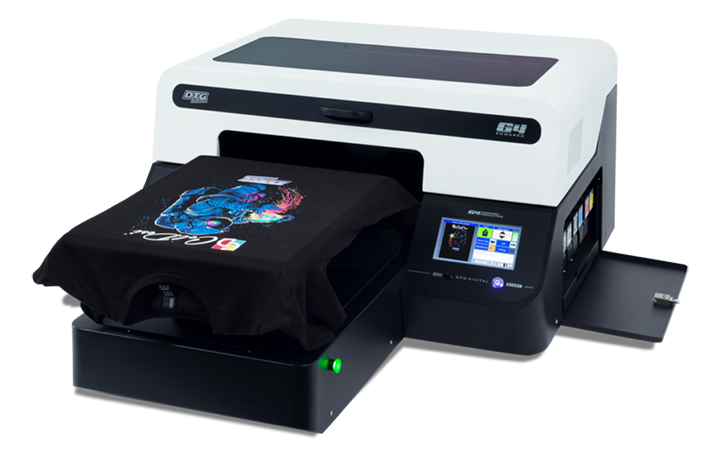 DTG customers demanded more detailed and razor-sharp prints. This has driven the DTG printer manufacturers to add new technology to keep the company viable.
As the industry is heading more and more towards the Direct to Garment method for full colour designs and print speeds get faster.
This machine is a solid contender for the home based and small supplier market.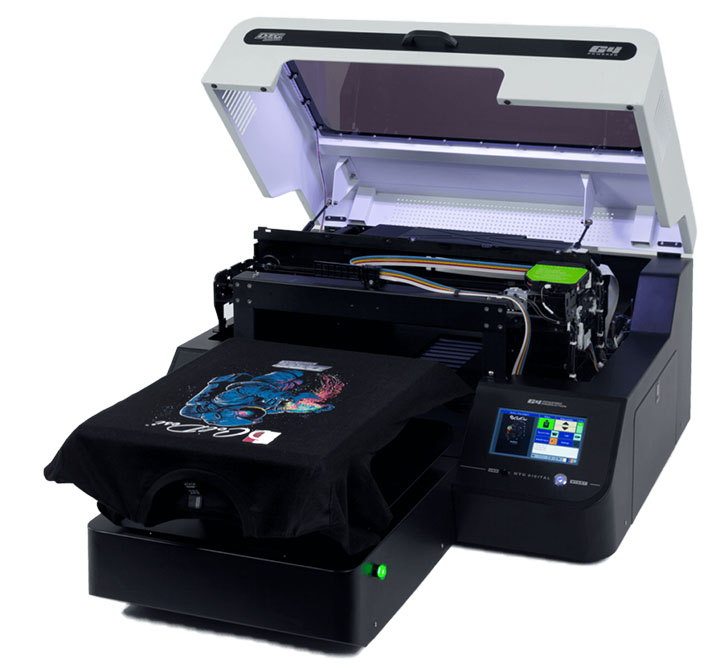 Performance
For the type of machine it is the DTG G4 prints fast and LOADS fast.
Like What You're Reading?
The typically the speed is calculated once the printing starts. However, just remember it can take a significant amount of time to load up the shirt.
Note: The factory recommended speed tests sounds really great. However you need to remember, these numbers are never accurate. Nor do they actually reflect what happens in real life production. We always recommend you do your own 'speed-tests' at the dealers showroom or at a trade show.
Consider how much time it takes to hoop the shirt, adjust the platen height, load the design, un-hoop the shirt, and cure.